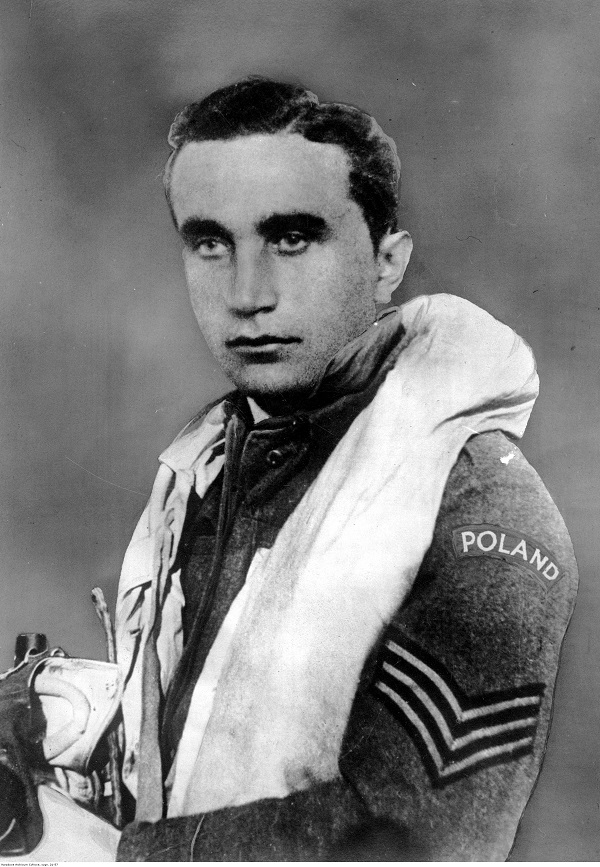 Born in 1914, Josef Frantisek joined the Czechoslovak Air Force as a fighter pilot in 1934. In the Second World War he flew for the air forces of Czechoslovakia, Poland, France, and the United Kingdom. He was the highest-scoring non-British Allied ace in the Battle of Britain, with 17 confirmed victories and one probable, all gained in a period of four weeks in September 1940.
    In 1935 he was a corporal in 1st Air Regiment and in 1936 after he completed training, he was posted to the 2nd Air Regiment at Olomouc in Moravia, where he flew Aero A.11 and Letov S-328 reconnaissance biplanes. In June 1938, he joined the 40th Fighter Flight at Prague-Kbely flying Avia B-534 and Bk-534 biplane fighters. On September 30, 1938, Germany annexed the Sudetenland and dissolved its armed forces. Frantisek was one of many Czechoslovak airmen who escaped to Poland and joined the Polish Air Force along with a group of friends.
    On September 1, 1939, Germany invaded Poland and after the Luftwaffe destroyed the Deblin airbase, Frantisek's unit evacuated its surviving aircraft to Gora Pulawska, further to the southeast. With the fall of Poland they went to Beirut and joined the French Foreign Legion. They then went to Marseille and joined the new Free Polish Air Force at le Bourget. After France surrendered, Frantisek fled to Britain and was assigned to Polish No. 303 Squadron based at RAF Northolt, flying Hawker Hurricanes.
    He was brilliant pilot, but he frequently flouted air force discipline first in Czechoslovakia and then in France and Britain. The RAF found it best to let him patrol alone, in which he became very successful.
    In September he shot down 17 German aircraft, including nine Bf 109 fighters, six Heinkel He 111 bombers and one Junkers Ju 88 bomber. He became the top scoring pilot of the Battle of Britain and was awarded the Distinguished Flying Medal by King George VI.
    On October 8, 1940, in the final week of the Battle of Britain, Frantisek was killed in a crashed in Ewell, Surrey, on return from a patrol. He is buried in the military section of Northwood cemetery in Middlesex, with a Polish headstone and alongside Polish and British RAF colleagues.